Johnny Depp is my favorite actor! I like hime becuz he's not a Fame whore like the others always in the media.The Brad & Angelina media coverage is just getting crazy.Johnny is also set to play the MAdhater in the new movie "Alice in Wonderland"!!
I can't wait til it comes out here is a pic of him made up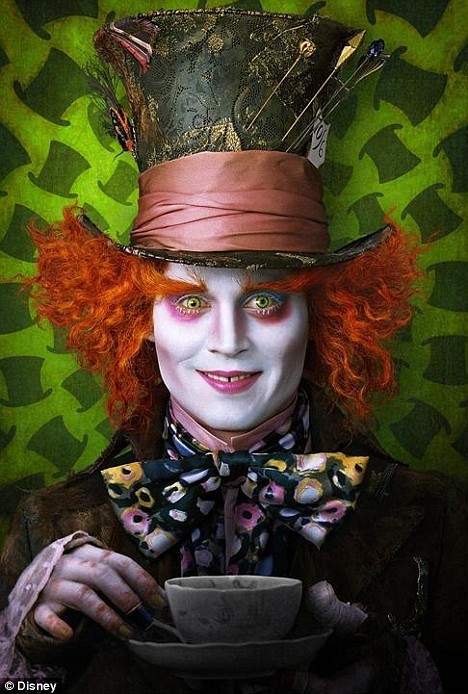 it comes out in 2010. I also went & saw the new Transformer movie it was good loved the special effects on the transformers!
There are some great movies coming out like G.I.Joe,Harry Poter,2012,& New Moon I can't wait.